Dallas Export Crating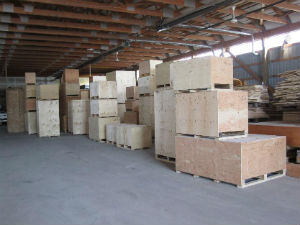 Dallas Export Crating. Shipping or exporting your items overseas presents a unique set of challenges. For the average business owner, this can delay shipments days or sometimes even weeks or months. Thankfully, Crate Manufacturer is prepared for export crating and we fully understand what it takes to export your items safely. In some of these situations, you could even lose money by not partnering with us to meet all your crating needs.
While many companies will force you to fit your package inside of their pre-made shipping items, our customized crates can be created to fit your item instead of worrying about your items fitting pre-made crates. We can also handle all the documents necessary for export crating and we never leave you in the lurch. We fully understand and adhere to all international crate regulations on every item that we export.
Our preparation
Our export crating services include:
Export documents
Dangerous goods declarations
Air, land, and freight services
IPPC stamped wood products
Military crates and military boxes
Custom and certified stamping
You can trust us to handle all your exporting needs while adhering to international and national exporting requirements. Our experienced team of professionals will ensure that your crates are properly secured and stamped prior to shipment, providing you with peace of mind. You can focus on your strengths and skills while letting us focus on ours. You've got great ideas and great products, and we are experts in getting them safely to their destination.
We offer export crating in Dallas, Fort Worth, Addison, Irving, Bedford, Richardson, Denton, Waco, Flowermound, Frisco, Grand Prairie, Arlington, Plano, Garland, Allen, Keller, Euless, McKinney, Carrollton, Tyler, East Texas, Austin, Sulphur Springs, Greenville, Waxahachie and surrounding cities.
For more information about our export crating services, please call us at 214.233.6619 or send us an email at info @ Cratesmanufacturer.com